DISRUPTIVE INNOVATION IN HEALTHCARE REQUIRES DISRUPTIVE INNOVATION IN MEDICAL ETHICS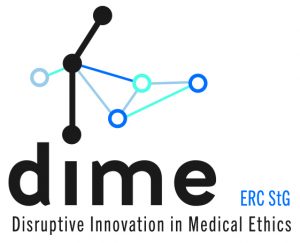 Several innovations in health care disrupt the traditional model of de doctor-patient relationship and exchange more specialized and qualitative medical care for more accessible or cheaper care. Examples include the much-discussed corona-apps, but also doctor Google, direct to consumer genetic testing, a smartwatch giving you medical advice or a decision support system giving your physician medical advice.
Given that medical ethics are tailored to 'traditional' medicine, we should be critical about its current ability to cope with these changes. The EU-funded DIME project will investigate whether the discipline of medical ethics is sufficiently equipped to guide new, disruptive innovations in healthcare towards their great potential in terms of improving patients' access to good quality healthcare, while also safeguarding patients/users for the risks that come with them, not only in terms of health, but also in terms of infractions against firmly rooted values such as patient autonomy, the duty of care, confidentiality or privacy.
The DIME team (from left to right): Seppe Segers, Jesse Gray, Heidi Mertes, Brandon Ferlito and Michiel De Proost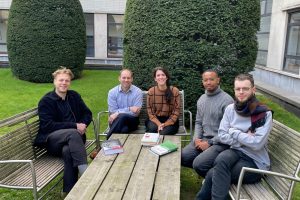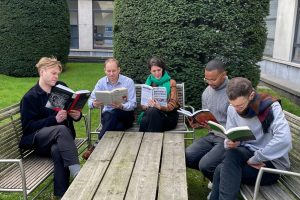 Want to read more about the project?
Want to learn more about the people working on the project?
Want to learn more about ERC funded research at Ghent University?
Want to learn more about METAMEDICA or the Bioethics Institute Ghent, the research groups in which this project is embedded?
Want to learn more about the European Research Council?